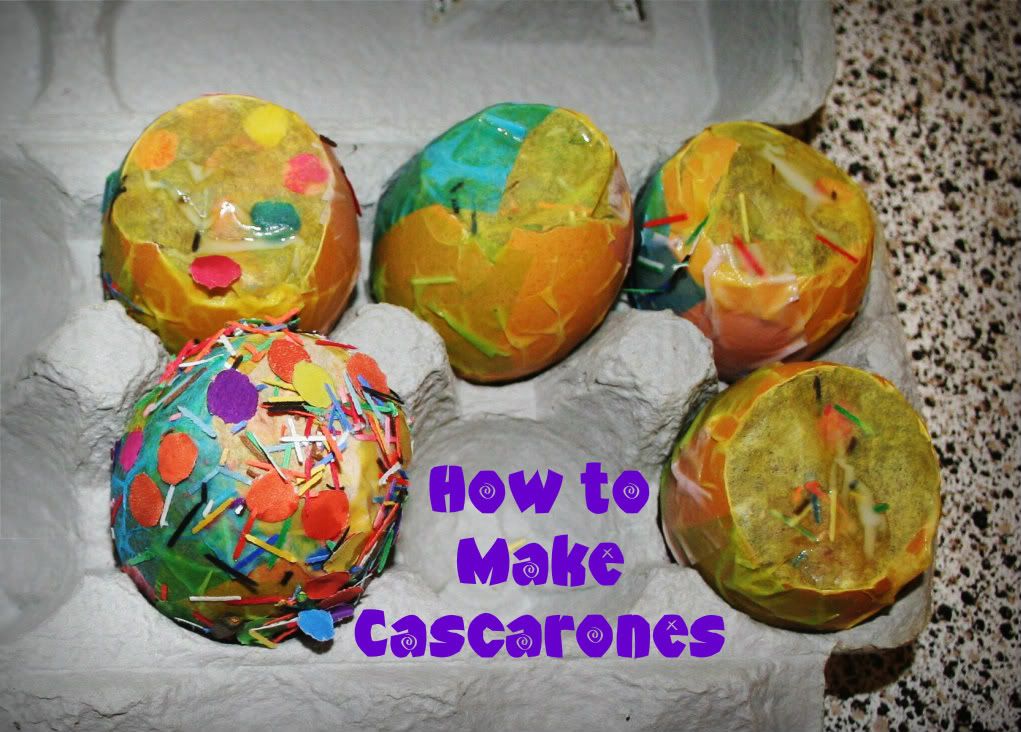 I know I am getting this post up late with Easter just a day away! I just wanted to share these cute little cascarones or confetti eggs that we made for Easter. I had been collecting the egg shells for a while now. You can blow them out, but I am not for wasting and my kids all like to eat the yokes of the eggs whole, so I just cracked the tippy tops off of the eggs when I was cooking them, then washed out the shells and let them dry. I gathered the rest of our materials which included square pieces of tissue paper, confetti, paintbrushes and white glue mixed with water.
We took each egg shell and filled them with confetti. I got our confetti at the dollar store.
Then we covered the whole with tissue paper and painted the glue on to the paper. The girls covered their whole egg with tissue paper and painted the glue on top of the paper.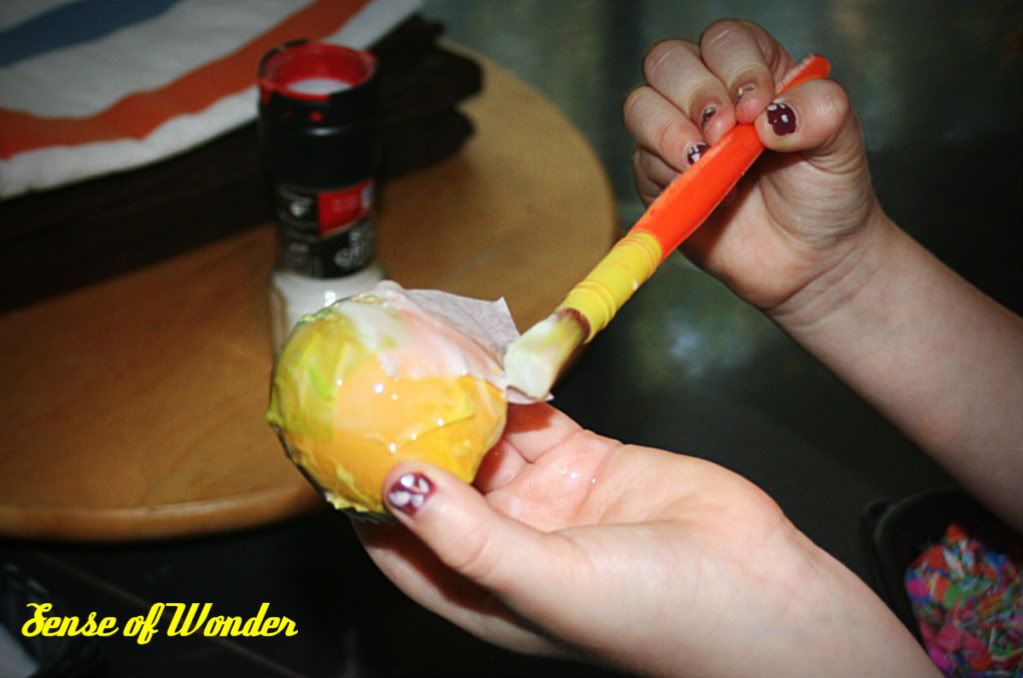 Once her whole egg was wet with glue, Birdy decided to roll it around in the confetti. That is the fun part of crafting with kids, they always come up with a new take on the project. I love seeing what they decide to do to mix it up.
Once your glue dries you will have fun colorful eggs full of confetti to crack over someones head! Happy Easter!