I just finished throwing together our Easter sensory tub. It's bright and colorful and makes me think of decorated Easter eggs and boxes of candy!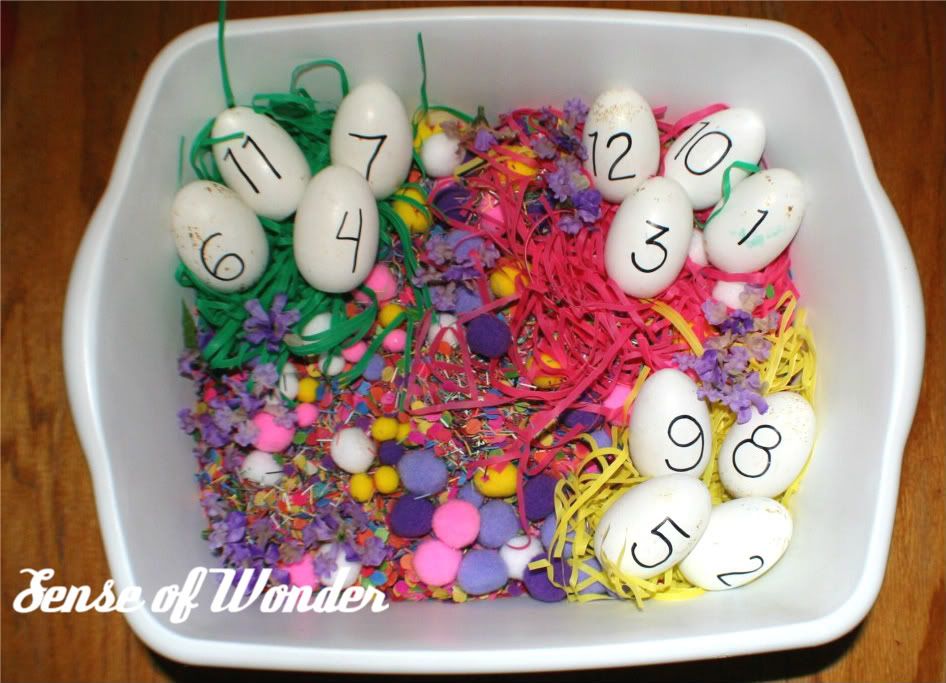 This tub began with two bags of paper confetti. To it, I added fuzzy pom poms and nests of Easter basket grass. I finished the tub off with a dozen numbered wooden eggs.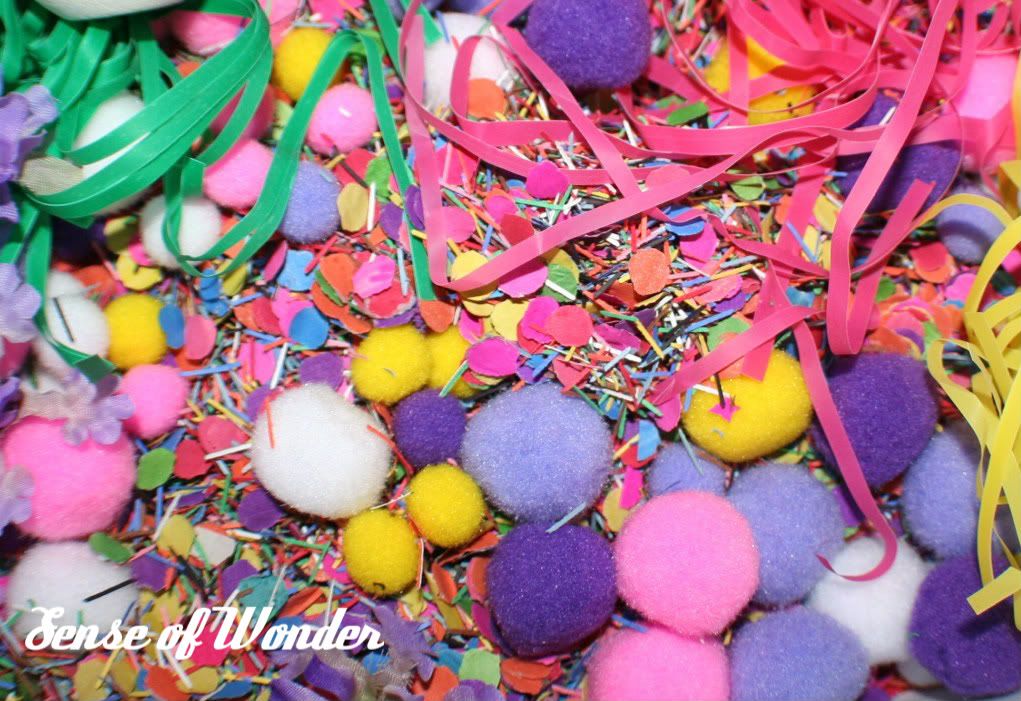 When I gave the children the tub to play with, I also gave them a stack of old egg cartons. They played and played with the cartons, filling them with eggs, grass confetti and more. Then Birdy decided to dig the glass marbles out and add them to the tub, then she went out in the yard and picked flowers to add them to the tub. When it was all said and done, the tub they started out with was quite different than the tub they ended up with.
I love how excited they get when I bring out a new sensory tub to play with. And now that Birdy is starting to add her own influence over the tub, it is really getting exciting.